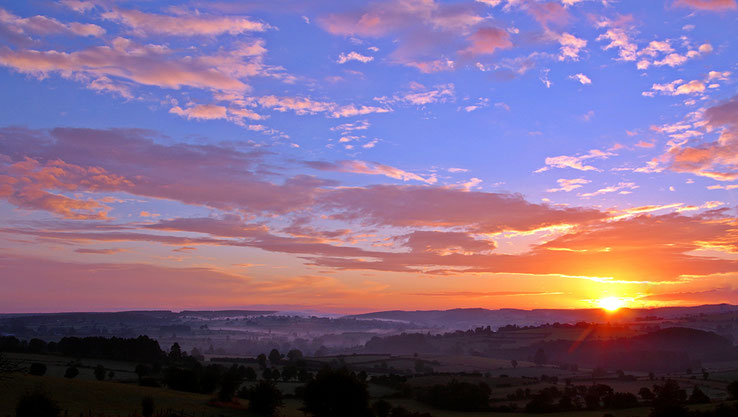 In a couple of weeks, life will slowly begin. Those who say it will completely return to normality are naive. Those who say we have to face challenges and we will likely suffer from the global shutdown for a long time overestimate their intelligence. The companies and individuals who will thrive are those understanding one important fundamental.
This global shutdown affects everything. And it requires everybody to show empathy, to assist those in need of protection, and to support the people keeping societies together on the frontline.
At the same time, we may focus on the outcry of businesses and industry. There are a lot of experts and critics who fear the effects on businesses and economy. However unnoticed, the positive boost of communication, online training and remote work are on the rise.
We completely ignore at this point the revolution of how we work in the future. And it is definitely justified to view the change as something positive. Napoleon Hill wrote in Think and Grow Rich - and I paraphrase - that we are supposed to turn adversity and disadvantages into strengths. This is the ancient concept of rhetoric as well.
With great interest, we are going to observe the impact on less time spending on commutes. Greater flexibility and a further integration of technology to boost productivity and communication.
Selling will change, too. We will probably spend more time with clients virtually than before. This means, we have to train new skills. On the phone, our voice gains new importance. Every salesperson wants to master the art of expressing subtleties. Also, the listening skill needs an upgrade. Over the phone, you can hear emotions, hesitation, doubts, and resentment. You want to become better at that.
If you sell via video conferences with clients, you want to make sure you know how you present yourself in front of the camera. There you receive more attention than in an in-person meeting, in fact.
These changes also affect how we design our lives. If we spend less time traveling, we may spend more time at the office of our choice. Homes will need better equipped offices and libraries.
The training for all of these skills by the way won't be available online exclusively. There is still some magic that happens if you spend with a couple of people in the same room working towards a single goal that you cannot achieve remotely. However, the value of in-person training increases significantly. Why? People have higher standards to actually spend the time at one specific location. If the trainer can't deliver, the comparable cost and loss will be higher.
We live in exciting and interesting times. If you keep your optimism and your pragmatism, your business has a solid foundation.
Author: Marc Breetzke, M.A., M.A.
MB Inspirations is your trusted advisor to increase business performance especially in sales and human resources. We consult, train and coach companies and individuals strategically, systematically, and sustainably in order to continuously and never-endingly improve productivity.
Marc Breetzke, M.A., M.A. is the founder of MB Inspirations and he works with businesses and organizations worldwide as a leading-edge business strategist, consultant and lecturer.
Florian Dietzel, B.A. most recently joined the MBI-Team as Junior Sales Consultant to assist our clients. Please don't hesitate and send us your questions, comments, and feedback to service@mbinspirations.com.